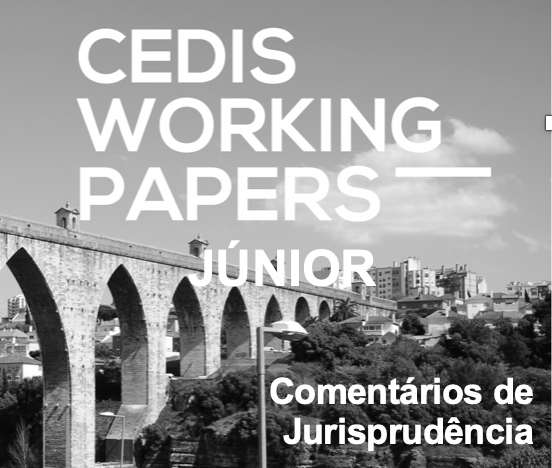 A DISCRIMINAÇÃO DAS MULHERES NOS TRIBUNAIS EM PORTUGAL
CEDIS Working Paper Junior
Comentário de Jurisprudência n.º 2 – maio 2019
Autores: Heloísa Monte e Tiago Pedro
RESUMO
A discriminação, enquanto forma de tratar alguém de maneira diferente por causa da sua raça, género, idade ou convicções é, ainda, com demasiada frequência, um comportamento que prevalece nas nossas sociedades. Apesar das práticas governamentais e sociais que visam pôr termo a esta conduta, a verdade é que a mesma prevalece, chegando mesmo a refletir-se no Direito praticado nos nossos Tribunais. Com este artigo pretende-se analisar algumas das mais recentes decisões mediáticas e discriminatórias, perante vítimas do sexo feminino, em Portugal.
PALAVRAS-CHAVE
Direito. Desigualdade de Género. Portugal.
Author: Heloísa Monte e Tiago Pedro
ABSTRACT
Discrimination, as a way of treating someone differently because of their race, gender, age or beliefs, is yet too often a behavior that prevails in our societies. Despite the governmental and social practices that aim to put an end to this conduct, the truth is that it still prevails, even being reflected in the Law practiced in our Courts. This article intends to analyze some of the most recent mediatic and discriminatory decisions against female victims, in Portugal.
KEYWORDS
Law. Gender Inequality. Portugal