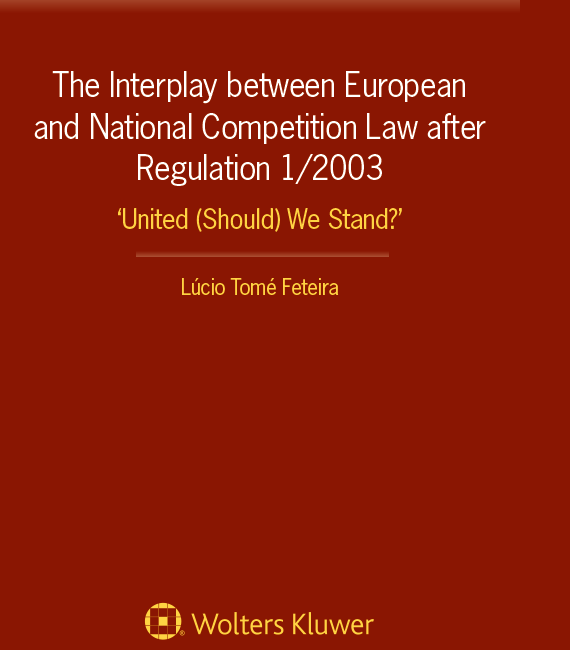 The Interplay between European and National Competition Law after Regulation 1/2003
United (Should) We Stand?
Autor: Lúcio Tomé Feteira
Editora: Wolters Kluwer International
International Competition Law Series Volume 64
ISBN 9781064691199
360 págs.
If we can speak of the European Community's 'economic constitution', we can assert that competition rules, together with free movement rules, form its core. Notably, implementation of the competition rules enshrined in Articles 81 and 82 EC changed radically with the enactment of Regulation 1/2003, which in effect dispensed with mandatory prior notifications and allowed national authorities to apply Article 101(3) TFEU directly. Given that national legislations perceive certain types of unilateral conduct, even if adopted by a non-dominant undertaking, as a potential source of anticompetitive effects, an important question concerns the leeway enjoyed by national authorities under the exception to the convergence rule in Article 3(2) of Regulation 1/2003, and the consequent effect on both legal practice and policy issues.
In this lucidly argued book, focusing on national competition provisions in Germany, France, Italy, and the United Kingdom that deal with such conduct, the author provides a detailed examination of how such considerations as the following are affected by Regulation 1/2003: ;
prohibition of abuse of economic dependence or superior bargaining power;
the particular susceptibility of long-term contracts;
prohibition of resale at a loss or below cost;
prohibition of boycott, unlawful pressures, threats, and other coercive tactics adopted by undertakings; and
the role of unfair competition law.
The analysis follows a functional method of comparative legal analysis, reviewing the most relevant norms in the selected jurisdictions, particularly in what concerns their goals and function in the context of their respective legal systems. Special attention is paid to two specific sectors – the motor-vehicle and the retailing industries – which have most often triggered relevant legislation and case law in the jurisdictions covered. Legal scholarship in the field is also drawn upon.
In its clarification of the meaning of Regulation 1/2003, this book allows practitioners to fully grasp its scope. The author's thorough, masterful analysis of the statutory framework of Article 3 of the regulation also reveals the variety of reasons why different Member States have different competition policies on the scope of the exception to the rule of convergence, and in this way provides lawyers, policymakers, and academics with welcome insights on how major EU jurisdictions apply European competition law.