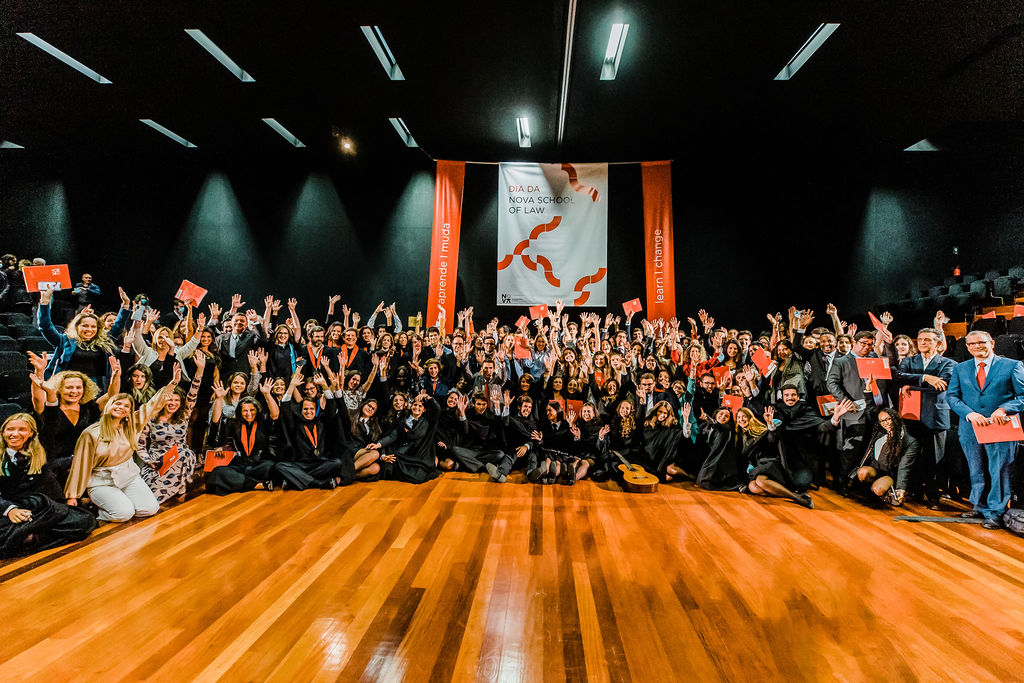 Last October, NOVA School of Law Day returned to the Rectory of Universidade NOVA de Lisboa in an unforgettable celebration, where we recognised merit and applauded excellence, experiencing unique moments that mirror the values of our brand.
We remember here some of the photographic records of this great day to remind you that, in October, we have another appointment to celebrate together our History and the achievements of our finalists.
Book the 22nd of October for our big party!
We are counting on you all to make it (once again) an unforgettable day!
And recalling once again the words of our Principal Mariana França Gouveia, as a message for the future of all those who decided to contribute to a fairer and better society by choosing our Faculty:
"Whatever you dedicate yourselves to, try to be exceptionally good. Agents of good, agents of change. Be NOVA School of Law forever".