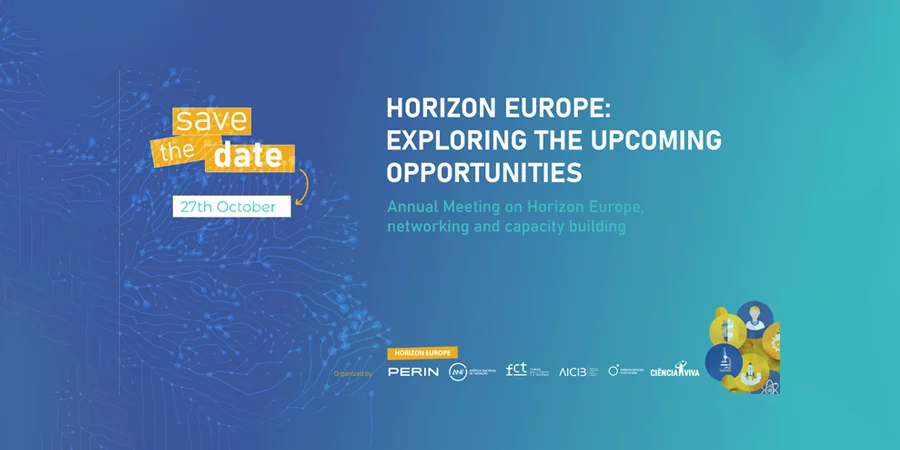 27 October 2023
Pavilion of Knowledge
Registration here
The National Innovation Agency (ANI), the Foundation for Science and Technology (FCT), the Agency for Clinical Research and Biomedical Innovation (AICIB), and the Portuguese Space Agency (PTSpace), are promoting the annual event dedicated to the Horizon Europe Framework Program on October 27 at 10 a.m. at the Pavilion of Knowledge in Lisbon.
The morning session will be dedicated to a strategic vision for the coming years and will feature the sharing of experiences and testimonies by national organizations. In the afternoon, the event will be divided into three simultaneous thematic sessions: "Pathways for Research & Innovation", "Innovation Ecosystems and Disruptive Companies", e "Hands-on experience on proposal preparation".
These sessions aim to promote the sharing of practical and valuable guidelines for those seeking to achieve success in the various pillars of the Horizon Europe Program.
During the event, which will include some networking moments, participants will also have the opportunity to interact directly with their National Contact Points (NCPs), as well as expand their network of contacts, promoting the sharing of knowledge, experiences and ideas.
See the full program and register here.
*Source: fct.pt