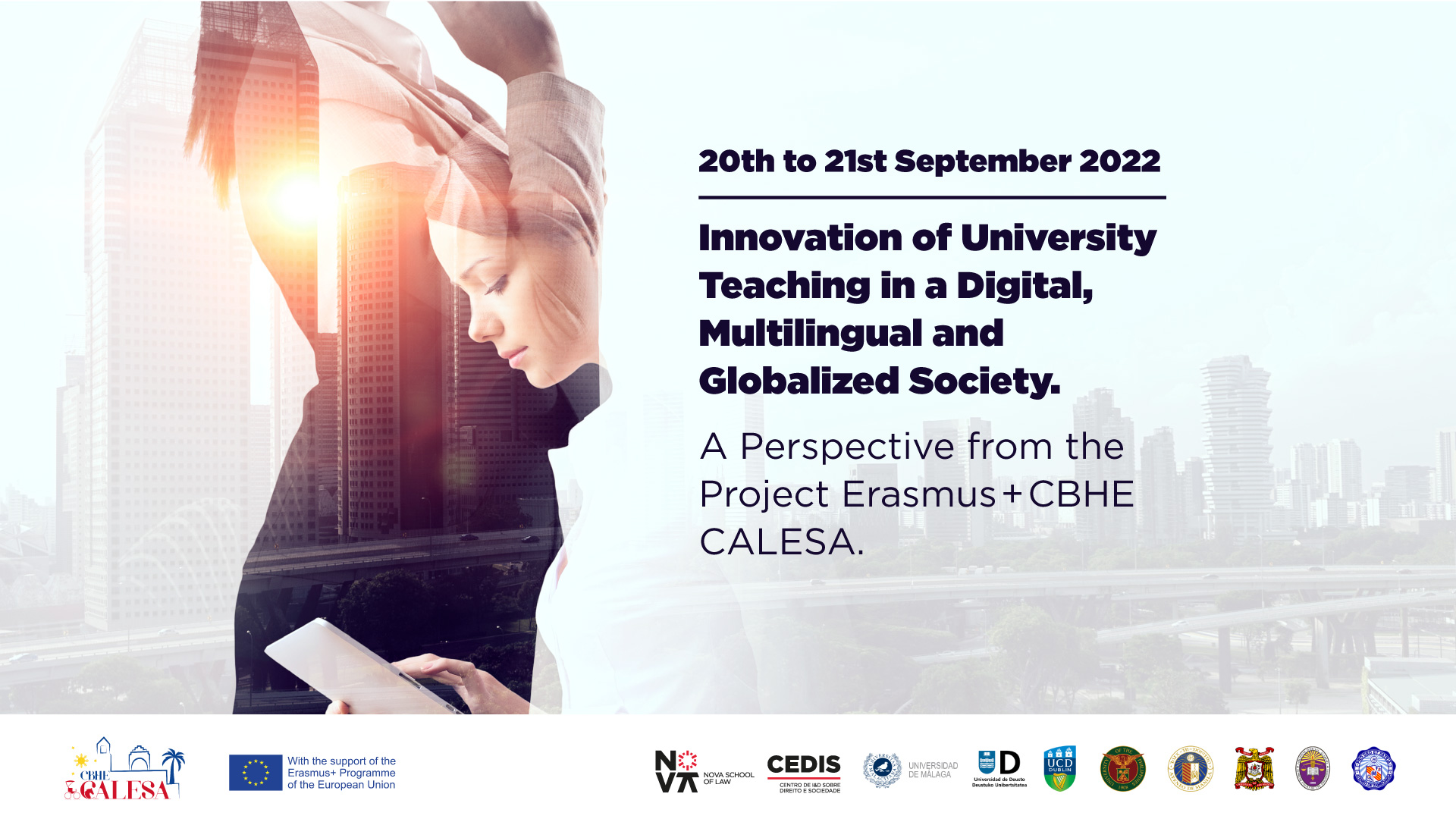 The Covid-19 Pandemic caused changes in everyone's lives. The need to reconcile the continuation of daily activities with the sanitary measures to protect against the spread of the disease required creative and innovative responses from society. In relation to the teaching of Law it was no different, and the Project CHBE CALESA has much history to tell in this regard.
The Project CALESA, funded by the European Commission under the Erasmus+ Program, brings together several European and Philippine universities for a great exchange of knowledge to contribute to the modernization of legislation, teaching and research in Law in the Philippines.
On September 20-21, delegations from the various partner universities in this project will gather at NOVA University Lisbon to share their experiences and build innovative ideas in teaching and researching Law in a Digital, Multilingual and Globalized society, especially shaped by the pandemic of recent years.
We therefore invite all those interested in the field of teaching and education in general to come and contribute to this debate. This Conference is free of charge and registration can be made at the link below. We would be honored by your participation!