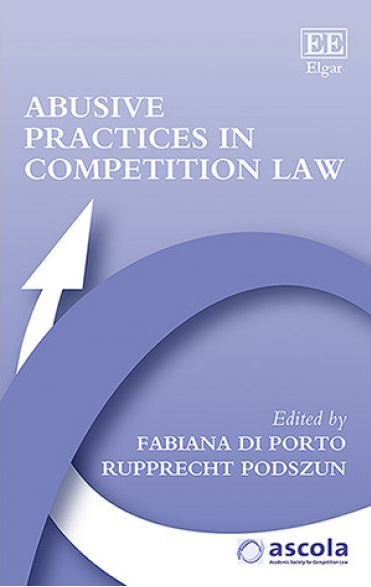 Investigador do CEDIS publica em obra internacional
O nosso investigador, o Professor Doutor Lúcio Tomé Feteira, publico, em conjunto com o Professor Luís Silva Morais, da Faculdade de Direito da Universidade de Lisboa, colaborou na obra internacional  Abusive Practices in Competition Law, da prestigiada editora internacional Edward Elgar Publishing Limited, e editado por Fabiana Di Porto, Professora de Direito, Economia e Inovação na Universidade italiana de Salento, e por Rupprecht Podszun, docente de Direito Civil e Direito da Concorrência Alemão e Europeu na Universidade Heinrich Heine, na Alemanha.
Nesta obra, que abordou questões de práticas abusivas em Direito da Concorrência e os desafios que estas colocam a advogados e economistas, num total de 19 capítulos, o nosso investigador foi o co-autor do capítulo 'All's well that ends well? Abuse regulation in the wake of the financial crisis: the interplay between regulation and the application of competition law to the financial sector'.
Mais informações sobre a obra poderão ser encontradas aqui.