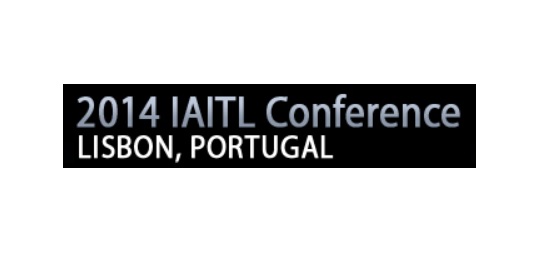 Call for papers – Conferência IAITL 2014 Lisboa
15-17 de outubro de 2014
Lisboa
15 de outubro: Vieira de Almeida & Associados
16 e 17 de Outubro: ISCTE-IUL Instituto Universitário de Lisboa.
Estão abertas até dia 15 de setembro as call for papers para o ciclo de Conferências 2014 da Associação Internacional de Advogados de Tecnologias da Informação (IAITL na sigla em inglês) que terá lugar em Lisboa. Este evento contará com 4 temas:
– 9th International Conference on Legal, Security and Privacy Issues in IT Law (LSPI)
– 8th International Law and Trade Conference (ILTC)
– 5th International Private Law Conference (IPL)
– 4th International Public Law Conference (IPLC)
Este ciclo de conferências constituem uma oportunidade para académicos, advogados e outros profissionais para se juntarem e trocarem ideias, discutindo temas emergentes em várias áreas (nomeadamente, questões de direito, segurança e privacidade das novas tecnologias; direito internacional, comércio e tecnologia da informação; novas questões no Direito Público; novas questões no Direito Privado).
Ligação para o site do evento (apenas disponível em inglês), aqui.
Todas as datas importantes, aqui.