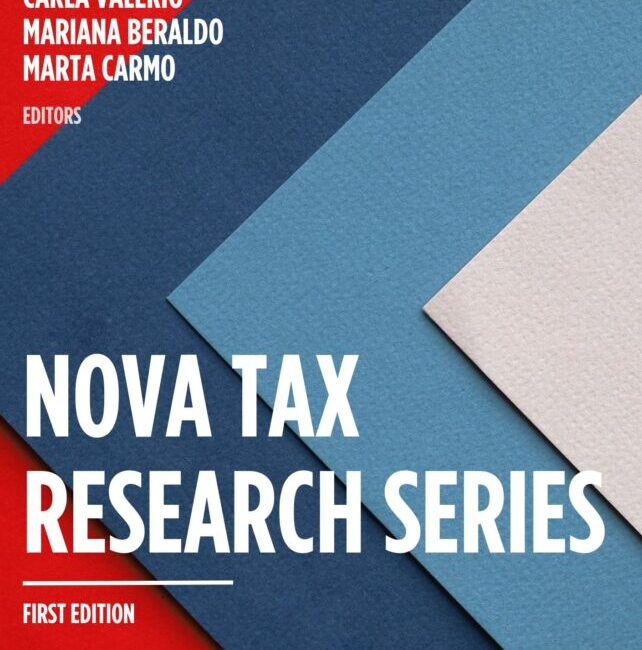 The book was launched at the closing session of the 2nd Annual Conference of NOVA Tax Research Lab, held between May 31 and June 1, 2023 at NOVA School of Law, with the support of CEDIS. This is the first edition of the NOVA Tax Research Series, a digital publication in English, open access, entirely produced by the NOVA Tax Research Lab team in 2022.
This edition includes 11 articles written from an interdisciplinary perspective and produced through collaborative research, including in-depth analyses of current national tax law topics and international tax law issues.
Rita Calçada Pires and Diogo Feio, coordinators of this first publication of the NOVA Tax Research Series, believe that this series of articles will contribute to a growing body of literature exploring contemporary tax policy challenges and global tax issues. The publication also makes practical contributions and can guide the formation of tax policies that pursue tax justice and aim for global tax governance.
This work is supported by CEDIS and the Foundation for Science and Technology (FCT). You can access the NOVA Tax Research Series | First Edition here.