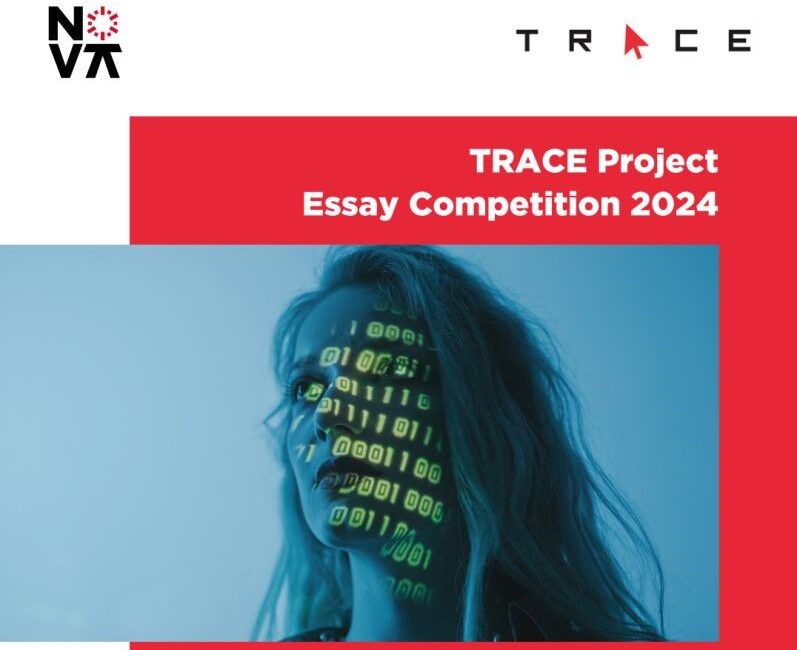 Submissions until March 31, 2024
The TRACE Consortium announces the AI and Law Enforcement in Europe Essay Competition under the title "In the context of the EU law (acquis communautaire), how can the law achieve a balance between protecting fundamental rights and the use of AI in law enforcement?".
The competition is open to any of the students on undergraduate degree in law at a Faculty/School of Law or equivalent institution in a European country. Applications must be submitted by March 31, 2024.
Prizes will be awarded to the first three places. The 1st Prize: €150 and an invitation to present the essay at the TRACE Project Conference in June 2024 in Vienna, Austria. The 2nd Prize: 100 euros. And the 3rd Prize: € 50. For more information, please consult the announcement.
The TRACE Consortium was born out of the difficulty faced by cross-border investigations into illicit money flows due to the fragmentation of electronic evidence. The project addresses this issue by delivering a modular open-source framework for money-laundering investigations which can be tailored to meet law enforcement agencies' needs.
TRACE has received funding from the European Union's Horizon 2020 research and innovation programme under grant agreement No 101022004. CEDIS is one of the partners of this project through NOVA School of Law. To learn more about TRACE, visit the website.